Book
your
room
Best price guarantee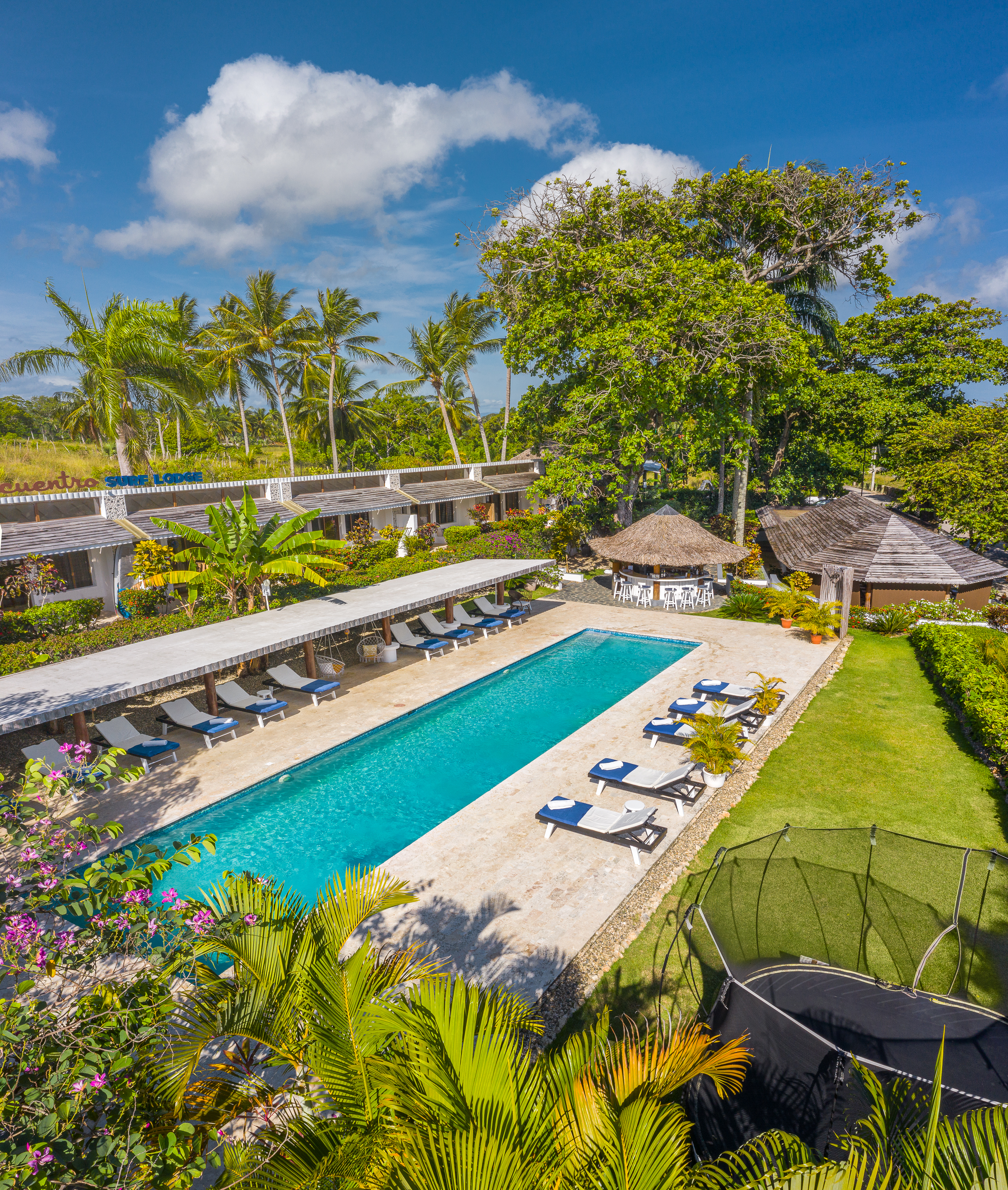 Looking for your next surf holidays at an unknown destination but without being surprised when it comes to comfort and service of your accommodation? Stay at El Encuentro Surf Lodge, our destination at Dominican Republic. Playa Encuentro between Cabarete and Sosúa at the marvelous north coast of the island is perfect for surfers of all levels and consists of five surf breaks offering a mellow wave to learn on, hollow barrels, outer reef perfection and speedy beach breaks.
Donovan

My 2 daughters and I visited Punta Mita for 6 days and Surf Lodge #1 was everything we hoped it would be. Very clean, comfortable, calm, and in a great location. Kitchen was perfect size for making breakfast every morning (great coffee maker!) and snacks throughout day. Bedrooms were large, great beds/pillows and very nice to have our own bathrooms. House was cleaned twice during our stay which was a nice surprise. We didn't get to use pool area as much as we would have liked (overcast for a couple days) but lounge chairs were great for taking a short nap, pool was very clean and would have been perfect for hotter temps. Overall Surf Lodge was very clean, comfortable, good WiFi, in a great/safe location within easy walking distance of everything we needed and I would highly recommend it. My only recommendation would be to add a few more beach towels.

Drew

The Surf Lodge is an awesome place to relax and recharge. Perfect for a group of friends or family wanting to stay together and just the right amount of privacy. The location is excellent and within walking distance to everything Punta Mita has to offer. The house has everything you need to make it feel like you are right at home. This is an excellent value in Punta Mita and I would book again without hesitation.

Colbi

Sebastian's place was great and I would highly recommend it, especially for anyone who appreciates good design. The large units are brand new and the interior design is functionally and aesthetically appealing. Every detail was covered. The location is very close to town, only a short 3-4 minute walk to the beach and main restaurant row. Lastly, Sebastian was a great host. Very friendly, helpful and quick to respond. Five stars!